Don't Limit Yourself To Obvious Descriptions!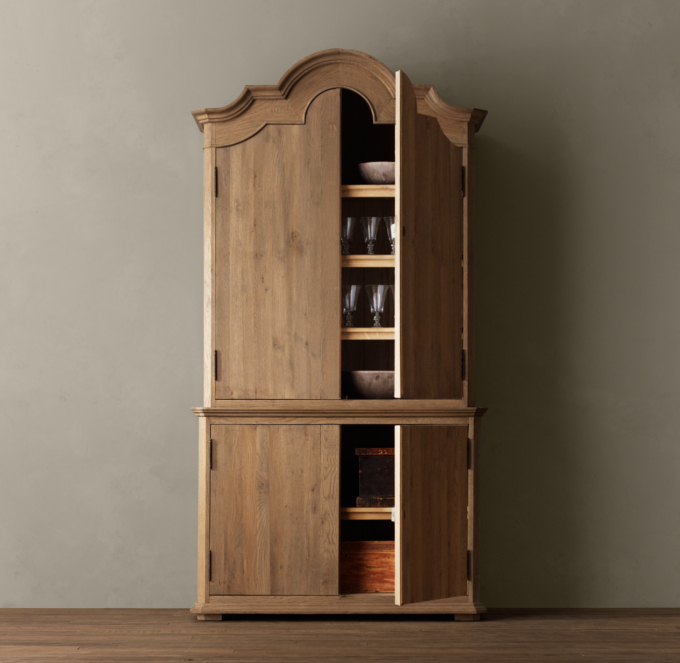 I typically find with clients and friends that when they're looking for a piece of furniture to function in a particular way that they usually only look in certain areas based on the piece's description.  For instance, a "nightstand" would be the only option for a nightstand, a buffet would be the only option for dining room storage, or a media center would be the only consideration to house a television and the necessary components.  This does not have to be the case, and I challenge you to think a little more outside the box when making the perfect selection for your home.
I have implemented many design schemes where a television is hidden…I have also implemented many design schemes where the television is exposed…Having the television exposed isn't necessarily ideal to me,  but it's also more important to me to create an environment that is livable and useable for a client…so it all depends on the client's needs, interests, and lifestyle.  I find that the advantage to a hidden television is that the space can take on many more uses…It allows for more versatility and more functionality…Therefore, the television doesn't become the focal point of the space…Rather, it's an additional element that can be exercised, if desired.
Selecting a piece of furniture that's to function as a media center shouldn't be limited to those pieces that are described in that way.  An armoire, for instance, that has the necessary dimensions to house a particular television is more than capable of operating as a media center…All that's required is the drilling of holes in order to allow cord control / access!
In my opinion, this armoire from Restoration Hardware is quite a steal!  The French Arch Pediment Armoire is currently reduced from $1995 to $995…On top, it has one fixed shelf and two removable shelves…The bottom section would be perfect for storing components…Its classic in design, practical in that it's a reproduction with the appearance of an antique, and strong in scale.
Don't limit yourself to obvious descriptions…There are endless options out there that are sure to meet your design needs and give your space the unique character and personality that you're looking to achieve!
---