Dinner Party Plans?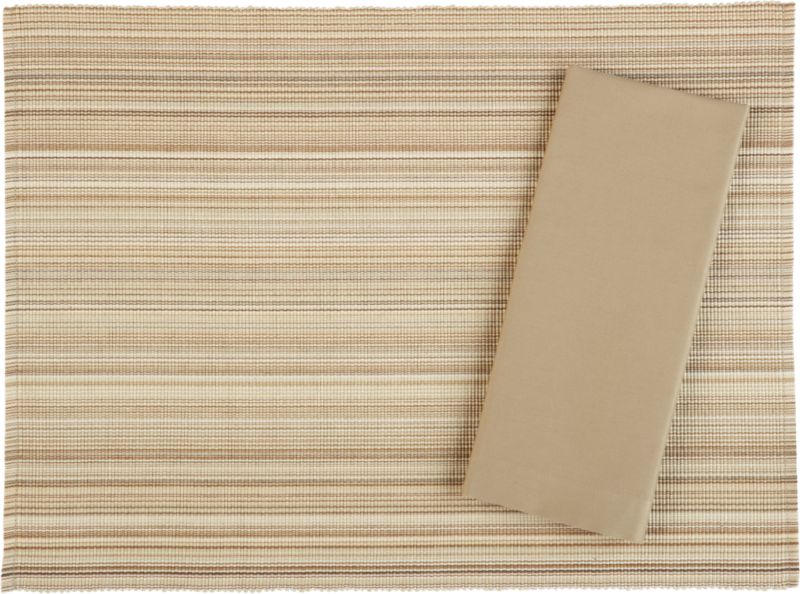 Just like the clothes in your closet, it's always nice to have different options for your dining table!
Dinner party plans this weekend?!  Consider the gift of table placemats and napkins!  Different events and occasions call for different themes, so having placemat and napkin options on hand is wonderful…Come up with whatever combination works best for your budget…even consider two placemats and two napkins paired with a bottle of wine!
I came across the Owen Neutral Placemat/Cotton Neutral Napkin on Crate & Barrel's website…The bands of tonal hues only exaggerate the texture of the ribbed placemat, which I love…Both are 100% cotton, which is great for maintenance as well!
Don't feel compelled to buy your host or hostess a complete set…If they like the group / combination enough, they can always add to the collection on their own…at $4-5 per piece, the group is extremely reasonable…
Rain or shine, this is a definite gift to win over your host or hostess this weekend…Happy Friday, Everyone!
---
About this entry
You're currently reading "Dinner Party Plans?," an entry on Paul Corrie Blog
Published:

April 23, 2010 / 6:22 am
Category:
Tags: