Treasure Island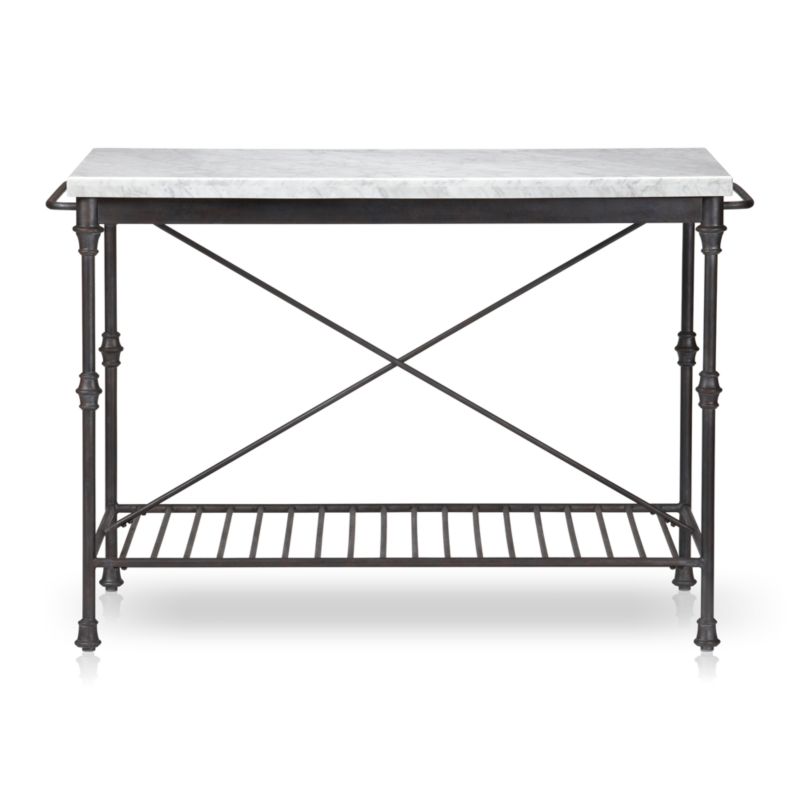 I was researching something for a client the other day, and came across this…from Crate & Barrel!  A FABULOUS French Kitchen Island! 
Every once in a while, major retailers, such as Crate & Barrel, will slip in these phenomenal designs that are so atypical for their lines…Don't get me wrong…I love Crate & Barrel and spec. their furniture in projects all the time as I do other major retailers…they carry reasonably priced, well-made pieces that accommodate various clients with affordable budgets!
This island, however, is SO stylized, but in a sophisticated and timeless manner…The best part about it, and what always draws me in, is that it looks like an old antique with its cast steel and aluminum base (hand-finished to a soft patina, of course!) but it's actually new…and exceptionally well priced at $999.00!  I love the detail in the legs, the space for storage, and the two towell bars…
Natural Carrara marble is so classic in appearance and use, and is an exceptional complement to this elegant base.  I think this island would make such a statement in so many different kitchen environments!  Excellent piece, Crate & Barrel!
---
About this entry
You're currently reading "Treasure Island," an entry on Paul Corrie Blog
Published:

February 3, 2010 / 2:55 pm
Category:
Tags: