Child Style!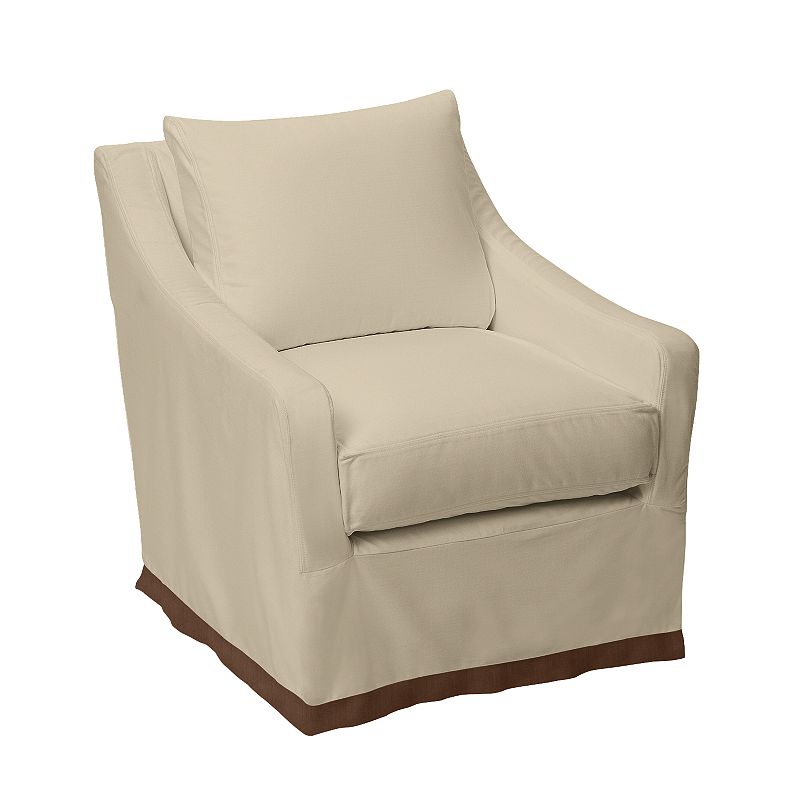 The majority of my clients have young children and so when I'm designing their spaces, they always ask that certain spaces be "kid friendly."
Children's rooms are the obvious…They are, after all, their spaces…But as I always say, there are ways in which one can design a child's room with a design scheme that shows longevity.  In the end, isn't it more economical to make purchases that last and can be incorporated with other pieces down the road versus starting from scratch?
Last night, I was going through my mail and I came across the most recent Serena & Lily catalog.  I was flipping through it when the Presidio Glider caught my attention!  GENIUS DESIGN!  Why?  First of all, it doesn't look like a glider!  Second, it has fantastic scale…31″w x 34″d…very accommodating for many spaces…even in the city!  Third, it has a tailored slipcover which is not only sophisticated, but its design allows this chair to not only work in a kid's room but you could potentially put a chair like this in any room in your home!
Various fabric options really allow you to customize the look of this piece…I absolutely love the trim detail at the bottom, and I even selected my recommendation for you to see…Does it really surprise you, though?  The chair is covered in Almond Basketweave with a Chocolate Cotton trim.  A neutral palette that allows you to work this chair into so many different spaces, and still do so many different things with it!  A girl's room?  Put a lovely pink velvet bolster on the back of it…A boy's room?  How about a strong celadon…Want to put it in your family room?  Any accent pillow or throw that works with your existing design scheme will make this chair blend in just right!
Good job, Serena & Lily!  This makes a designer smile when they see child design with style!
---